Buying or selling a home can be scary, and it is easy to be discouraged by common misconceptions of the real estate market. Here is the truth behind the top ten myths that may be leaving you apprehensive about getting started.
1. All Real Estate Agents Are the Same and Make a Ton of Money
There is a common misconception that real estate agents make lots of money on the sale of your home and that they are all the same. Every agent brings their unique experience and expertise to the table and specializes in their type of market. It is also a misconception that your agent automatically makes 6% of the sale price of your home. This amount is negotiable between you and your agent. A good agent will spend a lot of time and resources to sell your home quickly, at the best price possible. Their earnings are split between them and the buying or selling agent, as well as the brokerage they work for, leaving their commission much less than most people believe.
2. Using the Listing Agent for a Home Will Get You a Better Deal
While it may seem like using the same agent the sellers are using to sell their home will get you a better deal because they are not splitting the commission with another agent, this is not always in your best interest. Sure you might get a discount because the agent is willing to forego a portion of their commission, but the listing agent works for their client, and that is where their loyalty has to remain. This arrangement is a conflict of interest that can be a stumbling block for even the very best agents. It is best to have someone negotiating on your behalf to protect your best interests.
3. You Should Price Your Home High to Leave Room to Negotiate
This practice is a common mistake that has good intentions but will turn off potential buyers and leave your home sitting on the market for a long period. In this day and age, buyers have access to the property values surrounding your home and have a pretty good idea of what the price should be. Choose a reputable agent and trust their expertise in recommending a starting price. Remember, your agent only makes money if your home sells, and it is in their best interest to get you the best price possible.
4. You Should Start House Hunting Before Getting Pre-approved for a Mortgage
This myth leaves many buyers disappointed when they find the perfect home, only to lose it to another buyer who is ready to write a contract or to find out their finance options will not accommodate their desired purchase. It is best to get pre-approved before starting your search. This way you know what your options are up front and it puts you in the best position to buy when you find the right home.
5. The More Open Houses You Have, the Faster Your Home Will Sell
Having an open house allows many potential buyers and agents to see your home. However, it is not necessary or beneficial to have an open house every weekend. If an agent is urging you to have open houses regularly, chances are they are using them to pick up new clients.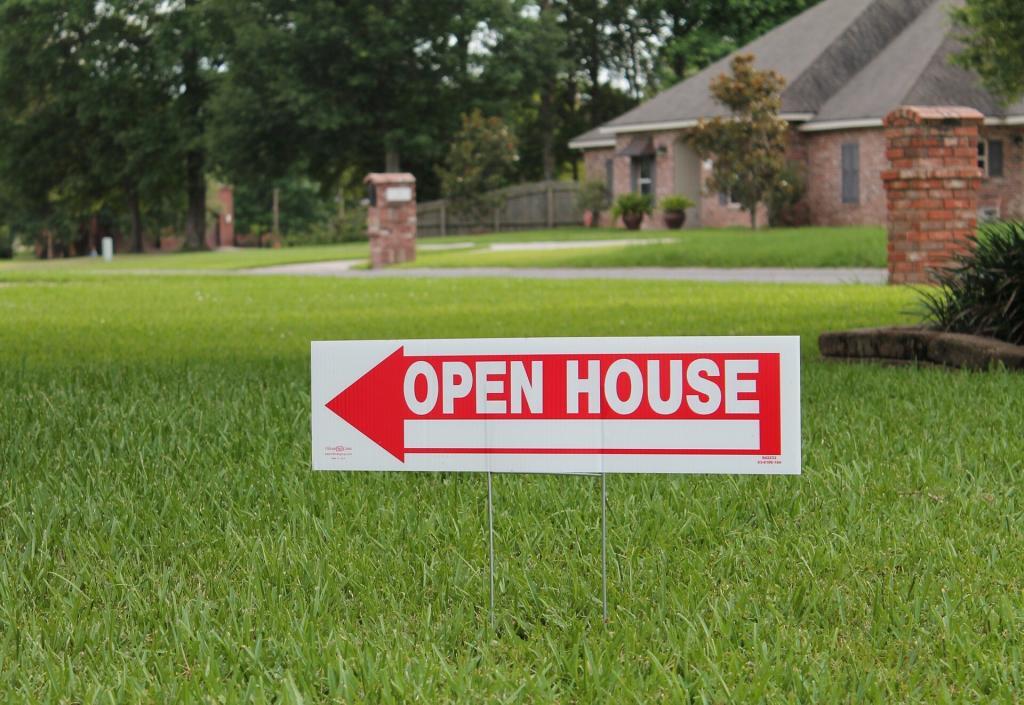 6. You Will Save a Ton of Money by Selling Your Home Yourself
Many sellers start out trying to sell their home on their own to bypass paying an agent a commission. It seems simple enough to put a for sale sign in your yard and put your home on the MLS, believing you will be flooded with perspective buyers, but this is not the case. What typically happens is the home is priced incorrectly, and it sits on the market for six months. In the end, the seller winds up taking a lower offer than they would have liked to get it sold, leaving them getting less than they would have if they had used an agent. It is always best to work with a professional who knows the market and how to negotiate for you.

FSBOs typically sell for less than the selling price of other homes; FSBO homes sold at a median of $200,000 last year(up from $190,000 the year prior), and significantly lower than the median of agent-assisted homes at $264,900.

National Association of Realtors 2018
7. You Should Make All Renovations and Repairs Before Putting Your Home on The Market; You Will Recoup the Costs in the Sale
Tread lightly when it comes to making major improvements to prepare your home to sell. If something major like heating and air conditioning does not work, it is wise to fix these things before putting your home on the market. These things will make your home move-in ready and attract motivated buyers. However, skip remodeling your bathroom or kitchen as your tastes probably aren't the same as the buyers. Instead, adjust the price to offer an allowance at closing for needed renovations the buyer can make to suit their tastes. Never assume you will automatically make back the money you put into repairs. Most repairs will make your home sell faster, but not necessarily bring in the extra money.
8. Staging is Not Necessary to Sell Your Home
Follow your agent's advice when preparing your home to be shown to potential buyers. While it is not necessary to fix every problem in the house, small things that improve the curb appeal and first impression of your home can go a long way.
9. Realtors Will Tell You Anything to Sell You a Home
For any real estate agent, word of mouth is their most important advertising. When people are thrilled with their purchase or the selling of their home, they shout it from the rooftops and recommend their amazing agent to their family and friends. The flip side to this is that when someone is unhappy with the results of his or her transaction, there are any number of ways he or she can share this information through social media and reviews. It is bad business for any agent to use underhanded tactics and wind up with an unhappy client, and not something any reputable agent will do.
10. Agents Get Incentives from Inspectors and Lenders
This notion is not only false, but it is against the law. The Real Estate Settlement Procedures Act prohibits any agent from receiving any favors or financial kickbacks from any vendor. No reputable agent will ever jeopardize their status and license in this manner. Remember, your real estate agent works for you, and it is in their best interest to get you the best deal possible for a home you are selling and for the purchase of your dream home. Talk openly with your agent about your concerns and trust their expertise in guiding you through this exciting process.