Best Hotels in Houston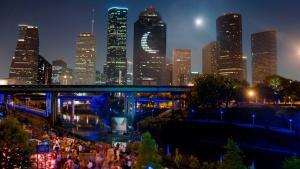 Whether you decide to go to Houston for the purpose of relaxation or business, the city may not disappoint you at all. It is certainly waiting to welcome you with its array of sophisticated locales to stay and rejuvenate yourself from the worries of modern day lifestyle. Different pockets of this Space City can be noticed that come with its uniqueness and personality. Hotels also reflect this special quality of the city. Through high-quality services and amenities, they enhance the experience of your stay in the location. Some of the hottest properties can be found in the downtown area of Houston. However, you can stay close to the house of Astros also. It will be certainly a treat to the fans. There is also Montrose, which is considered as one of the hip areas in the city. So, let's look at the names of Best Hotels in Houston.
The Lancaster
For an overall experience, you can choose The Lancaster. It is a four-star hotel that is placed just opposite to The Jones Hall. The location is a Theater District within downtown Houston. The Lancaster is considered as the historical landmark of the city as it was built in 1926. Reminiscence of Italian Renaissance can be observed through the architecture of the hotel along with tons of art pieces from the 19th century.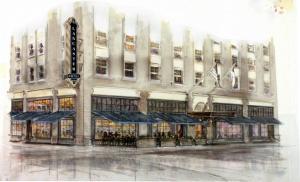 A special champagne reception is offered if you book the place for Friday and Saturday. Even on other days, top class services are provided to the customers. Therefore, you do not have to worry at all as far as service is considered. Luxury exudes from the rooms as well suits as it provides four-poster beds along with bathroom decorated in Cannara marble.
In addition to the luxurious and sophisticated ambiance, you can also get a separated area as a lounge with huge flat screen television. Each morning, complimentary breakfast is served to the hotel guests along with wine reception for weekdays. Staying attuned with today's world, they offer free internet service with Wi-Fi, transportation, and gym. For these services, additional charges are not taken. There is also The Bistro, which is a chic restaurant and a perfect spot to enjoy lunch and dinner with its range of international wines and contemporary cuisines.
Hotel Sorella City Centre
If you want to stay in the middle of the city in order to imbibe the energy of the location, then the Hotel Sorella City Centre can be recommended as it is really close to the city centre.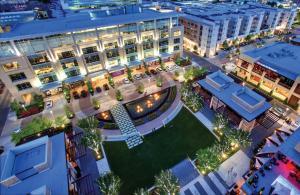 Rooms are served with all the modern amenities. By staying in this hotel, it may become easy for you to reach the best shops, dining, and entertainment options. It is possible to get a view of the Energy Corridor also.