Enjoy the Texas Tequila and Music Festival with discounts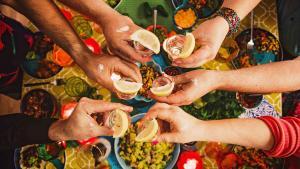 Summer fiesta is starting on 8th June with the Texas Taco, Tequila and Music Festival at the Preservation Park in Old Town Spring. People of Texas are known for their love of taco, tequila and also music. Therefore, this festival gives them a chance to enjoy their fullest while summer breeze is present in the air.
About 30 vendors from all over the state will be coming together for this festival. There will be also music non-stop at the arena where bands like The Suffers, Los Skarnales and Baby Bash will perform. If you like to get something more than tequila then margaritas will be presented to you. In addition, there will be Lucha Libre wrestling area, boutique area, art arena and kid's zone for your optimum enjoyment.
During this event, taco vendors from all over Texas will come here which includes well known names like Dos Papis Tacos, Tila's Taco Truck, Tequeria Licha and Reyna's Taco. Following to a treat of appetizing taco, you can try some desserts too in order to satisfy your sweet tooth. It is possible to get some shaved ice and funnel cake too. In between the musical performances, it may able to offer some respite from sultry summer and exhaustion from dance. The musical event has been divided in to two parts for your convenience. For the kids, it is certainly a great opportunity to enjoy.
Most of the people are excited about the band like Houston natives called The Suffers which is also looked as a soul band from Gold Coast in addition to performance of rapper named Baby Bash. It is possible to locate in an excess of ten bands in the arena. Among which, we must mention about Santana Tributes and Selena.
Tequila shots cannot be forgotten in the midst of performance. Sip of Margarita can be taken whether it is frozen or raw. So, you can definitely enjoy your loved drinks while walking through the park during the event. Shoppers may love the boutiques and craft shop from artisans also.
Fun is not limited to the adults here; kids may love the place also. Free zone especially for the kids has been organized where they may become busy with fun rides and games. Lucha Libre wrestling is expected to be enjoyed by the young adults especially.
So, at Texas Taco, Tequila and Music Festival, we have something for everyone. Tickets for the festival are sold at $10. However, you can get 50% from some websites.