Buying or selling a home can be scary, and it is easy to be discouraged by common misconceptions of the real estate market. Here is the truth behind the top ten myths that may be leaving you apprehensive about getting started.
1. All Real Estate Agents Are the Same and Make a Ton of Money
There is a common misconception that real estate agents make lots of money on the sale of your home and that they are all the same. Every agent brings their unique experience and expertise to the table and specializes in their type of market. It is also a misconception that your agent automatically makes 6% of the sale price of your home. This amount is negotiable between you and your agent. A good agent will spend a lot of time and resources to sell your home quickly, at the best price possible. Their earnings are split between them and the buying or selling agent, as well as the brokerage they work for, leaving their commission much less than most people believe.
2. Using the Listing Agent for a Home Will Get You a Better Deal
While it may seem like using the same agent the sellers are using to sell their home will get you a better deal because they are not splitting the commission with another agent, this is not always in your best interest. Sure you might get a discount because the agent is willing to forego a portion of their commission, but the listing agent works for their client, and that is where their loyalty has to remain. This arrangement is a conflict of interest that can be a stumbling block for even the very best agents. It is best to have someone negotiating on your behalf to protect your best interests.
3. You Should Price Your Home High to Leave Room to Negotiate
This practice is a common mistake that has good intentions but will turn off potential buyers and leave your home sitting on the market for a long period. In this day and age, buyers have access to the property values surrounding your home and have a pretty good idea of what the price should be. Choose a reputable agent and trust their expertise in recommending a starting price. Remember, your agent only makes money if your home sells, and it is in their best interest to get you the best price possible.
4. You Should Start House Hunting Before Getting Pre-approved for a Mortgage
This myth leaves many buyers disappointed when they find the perfect home, only to lose it to another buyer who is ready to write a contract or to find out their finance options will not accommodate their desired purchase. It is best to get pre-approved before starting your search. This way you know what your options are up front and it puts you in the best position to buy when you find the right home.
5. The More Open Houses You Have, the Faster Your Home Will Sell
Having an open house allows many potential buyers and agents to see your home. However, it is not necessary or beneficial to have an open house every weekend. If an agent is urging you to have open houses regularly, chances are they are using them to pick up new clients.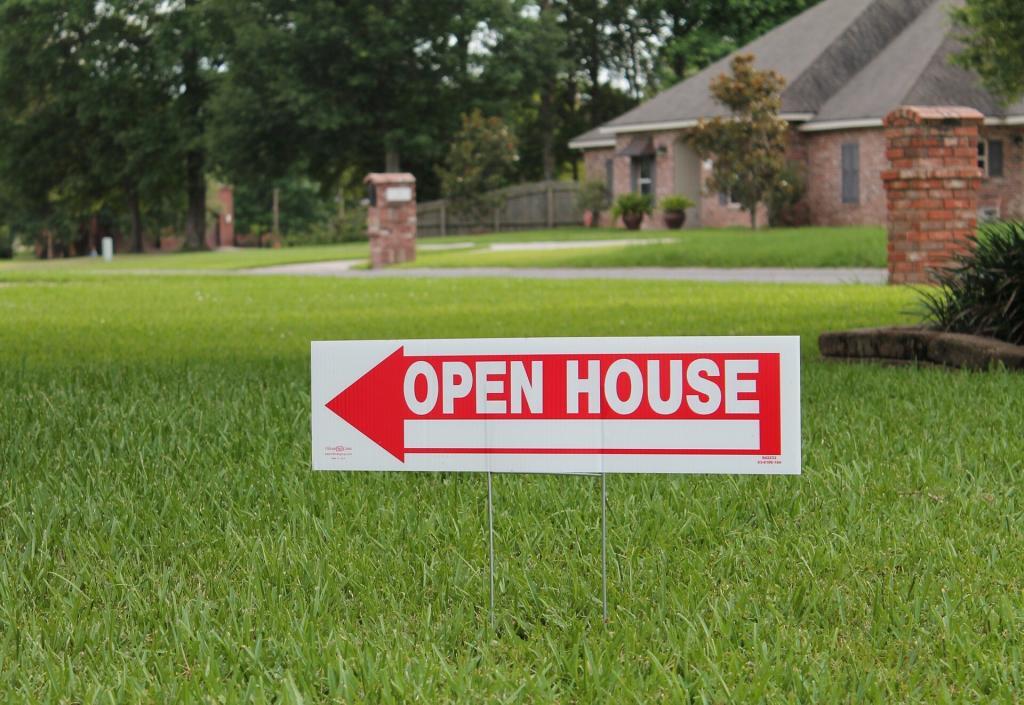 6. You Will Save a Ton of Money by Selling Your Home Yourself
Many sellers start out trying to sell their home on their own to bypass paying an agent a commission. It seems simple enough to put a for sale sign in your yard and put your home on the MLS, believing you will be flooded with perspective buyers, but this is not the case. What typically happens is the home is priced incorrectly, and it sits on the market for six months. In the end, the seller winds up taking a lower offer than they would have liked to get it sold, leaving them getting less than they would have if they had used an agent. It is always best to work with a professional who knows the market and how to negotiate for you.

FSBOs typically sell for less than the selling price of other homes; FSBO homes sold at a median of $200,000 last year(up from $190,000 the year prior), and significantly lower than the median of agent-assisted homes at $264,900.

National Association of Realtors 2018
7. You Should Make All Renovations and Repairs Before Putting Your Home on The Market; You Will Recoup the Costs in the Sale
Tread lightly when it comes to making major improvements to prepare your home to sell. If something major like heating and air conditioning does not work, it is wise to fix these things before putting your home on the market. These things will make your home move-in ready and attract motivated buyers. However, skip remodeling your bathroom or kitchen as your tastes probably aren't the same as the buyers. Instead, adjust the price to offer an allowance at closing for needed renovations the buyer can make to suit their tastes. Never assume you will automatically make back the money you put into repairs. Most repairs will make your home sell faster, but not necessarily bring in the extra money.
8. Staging is Not Necessary to Sell Your Home
Follow your agent's advice when preparing your home to be shown to potential buyers. While it is not necessary to fix every problem in the house, small things that improve the curb appeal and first impression of your home can go a long way.
9. Realtors Will Tell You Anything to Sell You a Home
For any real estate agent, word of mouth is their most important advertising. When people are thrilled with their purchase or the selling of their home, they shout it from the rooftops and recommend their amazing agent to their family and friends. The flip side to this is that when someone is unhappy with the results of his or her transaction, there are any number of ways he or she can share this information through social media and reviews. It is bad business for any agent to use underhanded tactics and wind up with an unhappy client, and not something any reputable agent will do.
10. Agents Get Incentives from Inspectors and Lenders
This notion is not only false, but it is against the law. The Real Estate Settlement Procedures Act prohibits any agent from receiving any favors or financial kickbacks from any vendor. No reputable agent will ever jeopardize their status and license in this manner. Remember, your real estate agent works for you, and it is in their best interest to get you the best deal possible for a home you are selling and for the purchase of your dream home. Talk openly with your agent about your concerns and trust their expertise in guiding you through this exciting process.
MONTHLY REAL ESTATE NEWSLETTER
Terra Point Realty's June 2018 Houston Real Estate Newsletter

Introduction
Terra Point Realty is a family owned and operated boutique real estate firm with over 46 years of real estate experience, we focus on servicing our clients 1st. Our team of exceptional Real Estate Experts, are passionate, driven, and client focused. Whether you're looking to buy, sell, lease, invest, relocate or need property management in the Greater Houston and surrounding areas; our experts will skillfully navigate you through the process while providing attention to detail and giving impeccable customer service. We understand the importance of accuracy when handling your real estate solutions. We Make It Happen! When choosing Terra Point Realty, as your brokerage, we use a collaborative approach with our clients to develop customized solutions for them. Our innovative approach to customer service allows us to provide the highest level of customized home purchase/sale/lease/relocation and property management in the industry. Our team will far surpass your expectations and our commitment to you is; we are dedicated to helping you and providing you with customized solutions tailored to your specific needs and always focused on high customer satisfaction, effectively negotiating, being strategic, and overachieving objectives.
See our Testimonials ~ Proven history of delivering exceptional results.
Terra Point Realty, LLC is part of the Burgin Family of Companies. From our humble beginnings in Farm and Ranch, Terra Point Realty now handles all of your real estate solutions. We currently service all 9 counties in the Greater Houston Areas.
Communication and expertise are why Terra Point Realty is chosen on numerous occasions by their clients and why they recommend them frequently to their friends, colleagues, and families.
Property Management Agent Referral Program
Many sales agents do not want to, nor are setup to provide all the services required to lease and manage rental properties. When you work with Terra Point Realty, you can do what you do best with your time by listing and selling homes and let Terra Point Realty, coordinate the maintenance, find and screen tenants for quality tenant placement, rent collection, inspections, tax and licensing paperwork, optional protection packages and much, much more. Refer them to Terra Point Realty to market the property for lease while you market the property for sale. Should the property sell, the management agreement with Terra Point Realty will be terminated. If the property is leased before it's sold then the referring agent receives a referral fee from Terra Point Realty. When the referred client is ready to place the property back on the market to sell, Terra Point Realty will contact you. We protect your referrals by referring any future sales back to you.
Maybe you have a listing, know of a property that won't sell, know of a property owner who just can't afford to sell, or a property owner who can't afford to have a vacant home for an extended period of time. We can help in these situations, and you can earn a referral fee. Ask yourself do you really want to manage homes, or do you want to protect it for the future sale? Find yourself ignoring management calls simply because you don't have a quality property manager to refer your prospects, callers or existing accounts to? Do you want to be relieved of the management headaches, but don't know how? Do you want to make more money with less hassle? We can help!
Send Us a Referral | Have someone you know that could benefit from our services? Refer either prospects, callers or existing accounts ~ We will handle the rest! Send us the referral and we'll be in touch. Be sure to let them know we'll be calling. Terra Point will make you look good!
Our Property Manager Contacts the Property Owner | We'll get in touch and walk them through the best options available for their home.
We Pay You 20% | Once we get the first payment, we'll send you 20% of the first month's rent. It's that easy!
We pay Realtors for Property Management Referrals | We protect your referrals by referring any future sales back to you.
MLS Monthly News
Welcome to the most current Housing Trends eNewsletter. This eNewsletter is specially designed for you, with national and local housing information that you may find useful whether you're in the market for a home. Thinking about selling your home, or just interested in homeowner issues in general.
The Housing Trends eNewsletter contains the latest information from the National Association of REALTORS®, the U.S. Census Bureau, Realtor.org reports and other sources.
Housing Trends eNewsletter is filled with local and national real estate sales and price activity provided by MLSs and the National Association of Realtors, U.S. Census Bureau key market indicators, consumer videos, blogs, real estate glossary, mortgage rates and calculators, consumer articles, and REALTOR.com local community reports.
Find out the value of your home now, click the "Find Out How Much Your Home Is Worth by Clicking Here" for a free evaluation report:
Find Out How Much Your Home Is Worth by Clicking Here
Events
Sugar Land Farmer's Market at Imperial Houston Zoo After Dark: A Summer Series
Sound decisions can only be made with accurate and reliable information. Terra Point is happy to be a trusted resource for you. Thank you for the opportunity to provide you with this monthly real estate newsletter. I look forward to answering any questions you may have and to the opportunity to be your REALTOR® in the future.
Sincerely yours,
Your Terra Point Realty Team
Corporate Office:
30302 2nd Street, Fulshear, TX 77441
713-766-1697