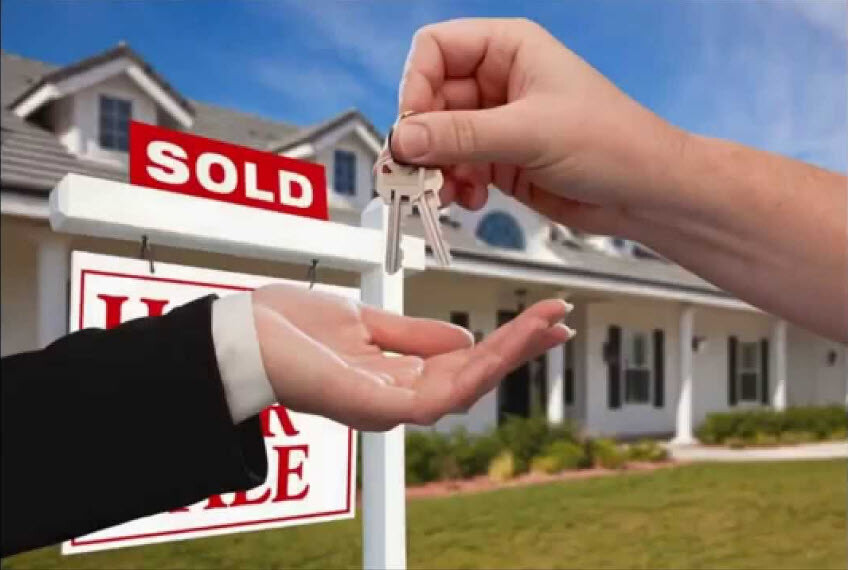 New Home Rebate Disclaimer
Before you go to see new construction homes, first download our Notice of Buyer Representation, fill in your name(s), and present a duplicate to every developer in each model home network you visit.
Terra Point Realty
Terra Point Realty is glad to work for the decreased commission 1) our lean plan of action doesn't need to sponsor costly office overhead, announcements, establishment expenses, repetitive dealer commissions. Likewise, 2) we accomplice only with keen customers like you, who deal with the vast majority of the purchasing procedure themselves.
New Builds
Astute New Home Buyer
As an astute new home buyer, you'll leave shutting with the keys to your new home, more extravagant by Thousands of Dollars than if you just strolled into the model without a buyer agent, similar to other purchasers, do each day. You should follow the plan, pick Terra Point Realty to represent you as your agent, following the builder's commission rules cautiously, and collect your 2.5% refund at closing! You'll get your discount as a dollar-for-dollar decrease of the cash you would likely need for the home closing! You see it accurately directly in the middle of the first page of your closing statement.
Pipe dream? Not in any manner, yet there are two basic traps to comprehend and to avoid:
Do Not Sign In As Unrepresented
Whatever you do, DO NOT merely appear at the model home, sign in as an unrepresented buyer, at that point anticipate that the builder should pay a real estate agent commission. That could be a $10,000 botch! Actually! Every builder has its policies about real estate agents, realtor, and you need first to discover these rules and follow them cautiously, to the letter. Your rebate is at stake! No commission implies no refund for you! We suggest calling the builder(s) you like and discover what their arrangements are before you go to the model(s). At any rate, make sure to give a Notice of Buyer Representation to any builder representative you meet at first contact.
Caution With Builder Credit
Be careful with a builder credit toward closing costs when financing. That could be a $1000-$5000 mistake! When you stack builder credits over a 2.5% real estate agent refund, the builder's credits are connected first, and your loan specialist may deny part of the discount that surpasses your actual closing costs or the part that surpasses an FNMA/FHLMC cap on interested-party contributions "IPCs". Get in touch with us to examine conceivable exchange approaches if you wind up in this circumstance.
Terms and Conditions of home rebate
To comply with TRID real estate settlement rules, Rebates will be disclosed on the closing disclosure as a realtor contribution. No rebate will be paid after/outside of closing.
Our full 2.5% New Home Rebates are for purchases of $300K or more. On homes less than $300K, the rebate is the portion of the commission that exceeds our minimum of $2,000 portion for new homes.
Payment of a rebate requires a signed Buyer Representation Agreement.
If buyer commission is less than 3%, the rebate will be proportionately reduced by the amount of the reduction.
Rebate is subject to the consent of the party the license holder represents in the transaction. Consumer protection laws have been put in place by TREC from listing agents who might use a secret rebate to induce an unaccompanied buyer to allow them to obtain most of the commission from both sides.
This rebate is for new homes only.
Relocation services if processed through corporate relocation. The rebate will be reduced by $500 to compensate for the extra paperwork. This applies even if buyer purchases another home, which is not through corporate relocation company.
Buyers Using A Mortgage
Rebate must be allowed by buyer's lender. Most lenders limit allowable contributions to a borrower's actual closing costs and prepaids and/or may limit interested party contributions based on a FHLMC/FNMA cap. If your lender disallows part of the rebate, our hands are tied. The rebate must be reduced. Most of the time, however, you can avoid any reduction simply by planning ahead and discussing options with Stacy Burgin and with your lender.
New Construction Purchase
Many builders require Buyers to inform them of realtor rebates and may require a Realtor Contribution Contract Addendum (RCCA). Builders have the right to limit realtor rebates. Buyer is responsible to inform builder of the rebate and make sure the builder will allow it. We believe the best time to do so is once the price has been verbally agreed, but before signing the builder's contract. The broker is not responsible to rebate any amount which is disallowed by a Builder's policies or lender's policies.
New home 2.5% rebates apply when no showings or contract preparation are required from the Broker, which is the case for most large builders that have models and salespeople on site. However, a 1.5% rebate will apply on new homes where the buyer's agent is required to do any of the work typical of a resale deal (e.g. prepare contracts, showings, negotiations, etc). Some small builders without models and on-site salespeople fall in the category.
If Broker works on a resale deal including showings and/or preparing contracts, then Buyer subsequently decides to buy a new home instead, the 1.5% rebate rate will apply.
Rebates are calculated on a max commission of 3% of the same price used to calculate the commission. This is typically the final price, but could also be the base price, at the builder's discretion. If the builder's commission is less than 3%, the rebate will be proportionately reduced by the amount of the reduction.
After the purchase contract is executed, if the Buyer and builder agree to apply the rebate to reduce the (commission-able) price, the reduction will be such that the broker's portion remains what it would have been before the reduction.
Bonuses are not considered a commission in a purchase transaction.
Rebates Legal In Texas
Yes! You can confirm it here right on the Texas Real Estate Commission's website. Texas, like most states — and the US Department of Justice — permits and even encourages real estate rebates.
Rebates are helping introduce competition in an industry where true price competition is rare, despite the paradigm shift that has occurred in technology. In 2005 the US Department of Justice successfully sued the Kentucky Real Estate Commission to allow rebates. In 2007, the Federal Trade Commission (FTC) and DOJ issued a joint report "Competition in the Real Estate Brokerage Industry," praising new business models like ours that are finally starting to make the real estate industry more competitive.