Events at Houston That You Cannot Miss in summer

To stay away from boring days in summer months, you can go to some seasonal events, festivals and concerts in Houston. Some of the best culinary events, competition for the best sand castles and heritage tours can be seen too.
Despite the time you are visiting Houston, lots of options can be found with events and festivals. As a result, your trip may become unforgettable. So, do you like to know what the events in Houston you cannot miss are? Here is a list of best events for you.
Juneteenth Celebration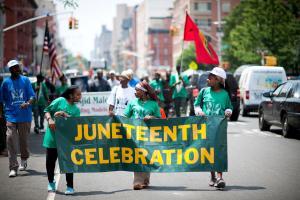 On 19th June, people of Texas have learned that President Lincoln is signing the Emancipation Proclamation in order to free the slaves. Therefore, the day is celebrated in Houston with a lot of enthusiasm. Jazz, Blues and Gospel performances can be seen in Miller Outdoor Theatre that is situated inside Hermann Park. There may be some small events also which tries to build awareness about the heritage of African-American.
Asian Heritage Bus Tour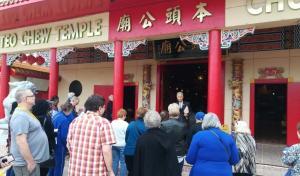 Cultural and heritage sites in addition to Chinatown can be explored through Asian Heritage Bus Tour on 20th May, 27th May, 24th June and 8th July. Through southwestern part of Houston, tour bus travels to offer utmost enjoyment to the travelers. It is a tour that is arranged by the Chinese Community Center. The tour is about 4 hours long. During the tour, the best spots for shopping and dining are visited also. For the tour, a person needs to pay $35 within which lunch has been included.
Freedom over Texas Festival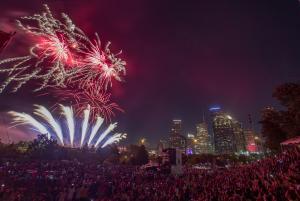 The official celebration of 4th July in Texas happens at the Eleanor Tinsley Park that is close to the Buffalo Bayou. Food stalls and live entertainment can be experienced here. Display of firework is organized also.
Star Spangled Salute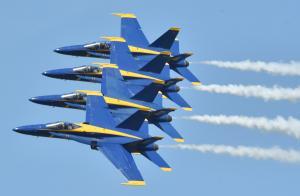 On the same day 4th July, Star Spangled Salute is organized also. It is generally done by The Houston Symphony as their annual celebration continuation. Fireworks are displayed along with a 16 cannon salute which adds drama to the festival certainly.
Houston Restaurant Week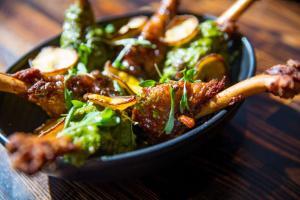 For the food lovers, it is a treat to visit Houston during the month of August as Houston Restaurant Week is organized from 1st August to 4th September. Every year the event is arranged around this time. Menus from the new restaurants can be tried during the event. Through the event, money is collected for the food bank of Houston.