Where to try best wine in Houston
The rapid evolution of wine can be noticed across Houston. However, the scene has changed a bit due to the arrival of some young sommeliers who have tried to make the place more vibrant with more choices when it comes to wine. Therefore, new places have been opening to push the boundary even further. From traditional choices of wines to wines of avant-garde nature can be found in Houston easily. Therefore, you may not be disappointed at all. Through the following choices of best wines in town, you may be able to know how the wine scene became so diverse in recent years.
Camerata at Paulie's
Camerata at Paulie's is one of the cherished places since it is tough to get a place of bucatini Amatriciana in any other places in Houston at a mere $10. So, you can certainly understand the attraction of this location. The wine list has been created by David Keck, who has been acknowledged as the best sommeliers in the area. Strength of Camerata is its expertise with ideal choices. However, they have a critical eye on the modernity at the same time. In addition to the meetings for the Sommeliers association, the study group is also organized here to disseminate knowledge about wine among the professionals and interested customers.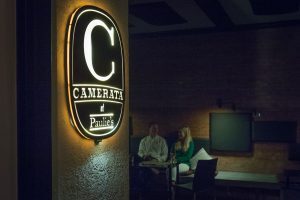 Bar food is excellent here along with its wine choices. Markups for wine are really low. So, you do not have to worry at all to enjoy a glass of wine. In addition, craft beer can be found here too. If you cannot decide what to drink then you can always go with Syrah. Blind tasting can be enjoyed at Camerata on Sundays by the public. By guessing the wine correctly, you may enjoy some discounts also.
Plonk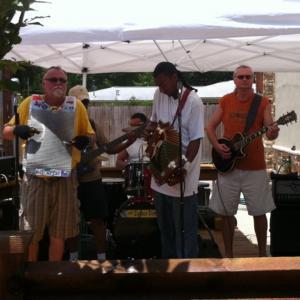 In the list of top wine bars of Houston, you must find the name of Plonk. The Burger is one of the attractions of this bar. It is believed that bacon cheeseburger has been created for the first time here. Therefore, you may be drawn towards this bar almost unknowingly. It has a wine bar of relaxed and chic nature. Gruyere cheese generally melts within the buttery bun in order to make it more delicious. In addition, there are options like mussels and Pizza also that is cooked over the stone oven. Most of the people think that wine and burger do not complement each other. However, you may be proved wrong by coming here and trying it yourself.
Want to celebrate a bachelor party in Houston Here is a guide for you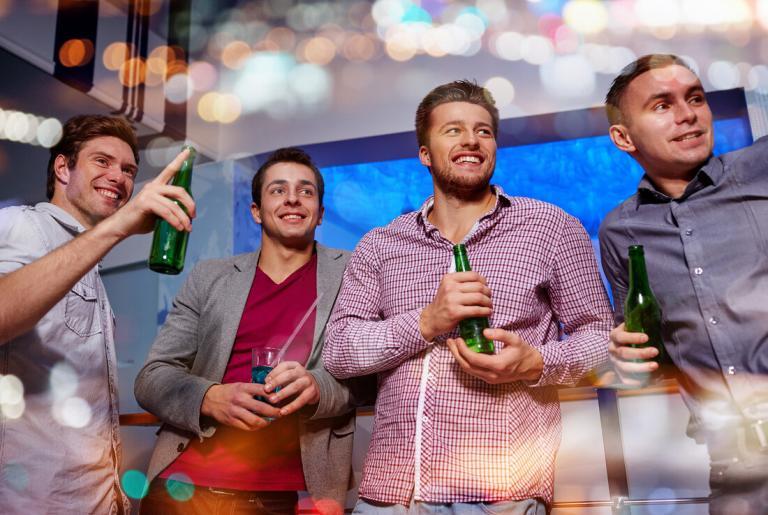 By most of the people, planning for a bachelor party is considered as an easy task. However, it is not easy at all. It is necessary to find something which can be enjoyed by the groom and his friends equally. It is better to sit down and plan for the party with calm and composed mind while considering about every member in the team and especially the groom since it is a special day for him.
Have fun locally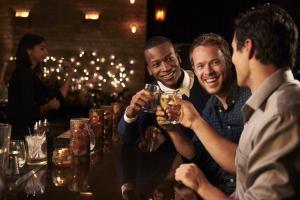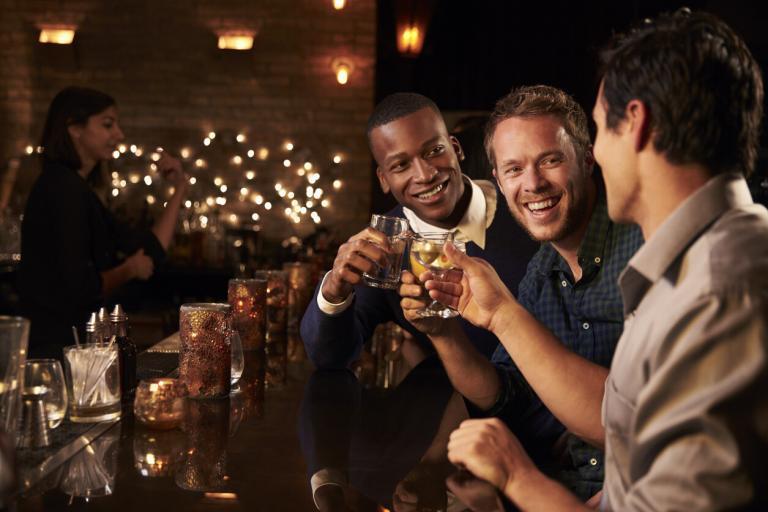 Bachelor party can be a weekend extravaganza as well as fun night out. Instead of going out of the city, you can organize something within the town also. It is better to go with something that is fun and active. However, it may not be a thing that is done by almost everyone. Here, some of things that you may enjoy doing within the city of Houston.
Axe Throwing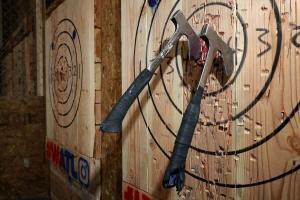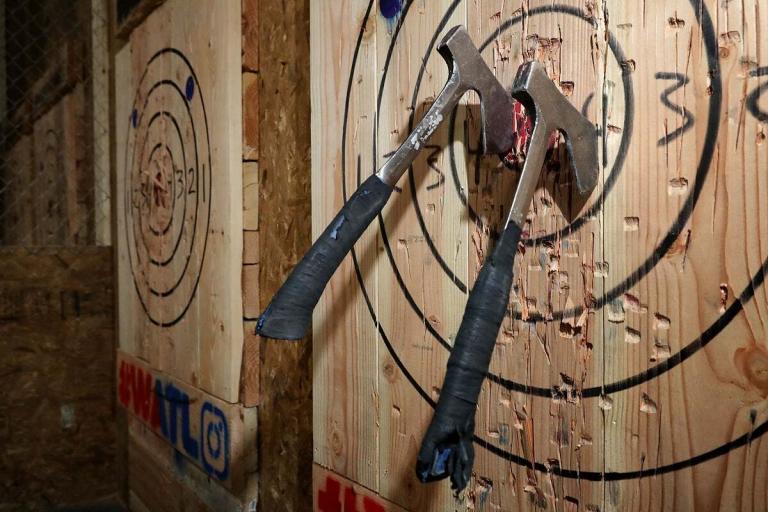 Going out with your group of friends, you can enjoy a night of axe throwing. It is certainly unique and interesting. There is a bar for you also that may be perfect for a group.
Prohibition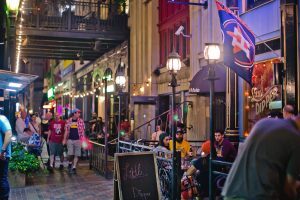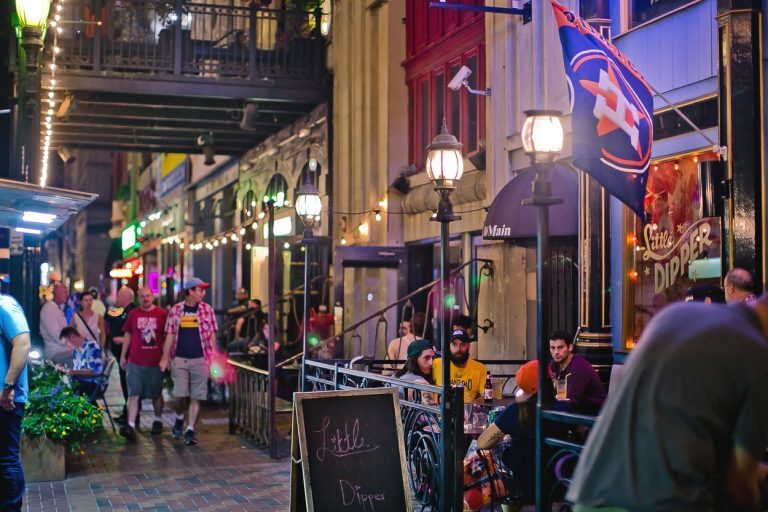 For most, it is an absolute choice. There is no doubt in the fact that it is a little expensive option. However, it may be perfect place for the bride or the groom to celebrate their bachelorhood with friends. Lots of game option can be found here also. It is possible to go for dance at Main Street and Boots 'n' Shoots. Some time can be spent with the board game at Dean's Downtown also.
Piano Bar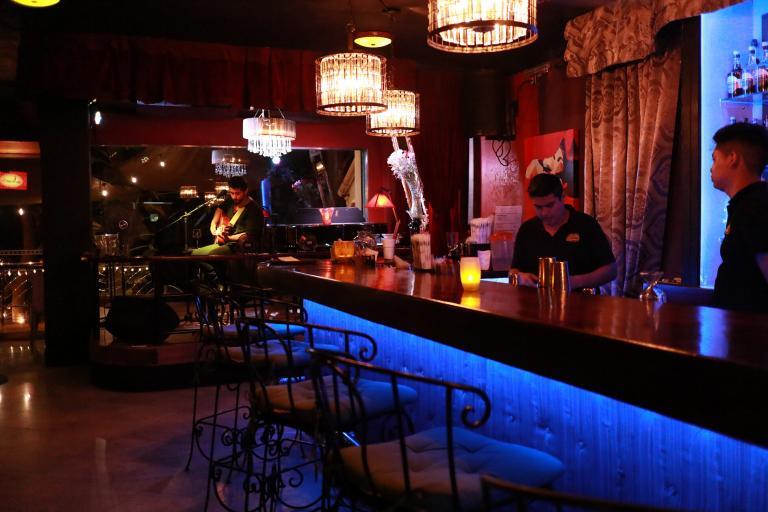 If you like music then Pete's Dueling Piano Bar can be chosen for the bachelor party. However, you can go to Howl at the Moon for an eventful night. Both bride and groom may able to showcase their talent. Still, there is a chance that they may embarrass themselves also.
Brewery Tour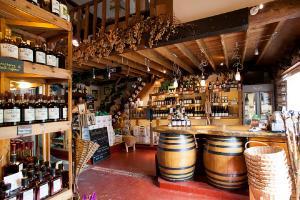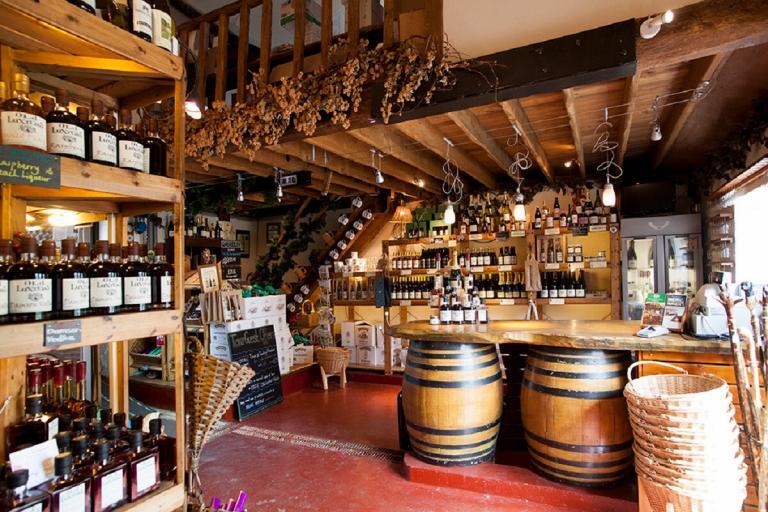 In Houston, lots of breweries can be found. So, brewery tour can be enjoyed. If you are at Heights then you can go to Karbach, Eueka Heights and Great Heights Brewery. Inside Downtown, you may get options like 8th Wonder, Under the Radar and Saint Arnold.
Tips for best places to shop in Houston

In a city like Houston, it is possible to find strip malls at every corner to satisfy the young crowd of this populous city. However, every shopping destination within the city may not be good. Here are some of tips on where you can shop in Houston. The Galleria is certainly one of the most popular choices in the city. However, there are some other options also.
Rice Village
If you are not too fond of crowded malls then you can choose Rice Village Shopping District. In addition to the stores, the location has lots of restaurants and salons also within walking distance. Therefore, issue with the choices may not be seen at all. Brands like Victoria Secret, New York & Co, Refuel and Sephora is also present here along with some amazing and delicious restaurant like Black Walnut Café and Torchy's Tacos. Due to so much option in a small space, you can easily go on a window shopping.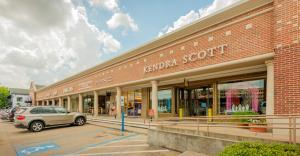 The location is pretty close to the Rice University. If you walk about a1 ½ mile then you may find the red line of Metro Rail which is placed at the Hermann Park or Rice U Station. During a sunny day, you can take a stroll with loved ones with oak tree in the surrounding area.
The Heights 19th Street
Being one of the trendiest neighborhoods in Houston, The Height observes a combination of traditional and modern atmosphere with its green area and quality restaurants. However, shopping district can be looked as the pride of The Heights.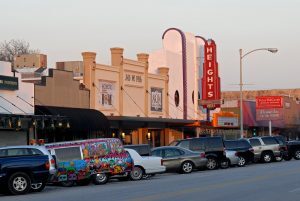 Shopping in the area like 19th Street is nothing short of a treasure hunt. Lots of second hand shops can be located here too. Therefore, the location certainly comes with its own share of funk. From costumes of eccentric nature to vintage boot can be found here quite easily. Through boutiques, you may able to get handicraft made with ceramics and decors of bohemian nature. If you want to take rest for a little bit then there are lots of restaurants and cafes around.
River Oaks Shopping Center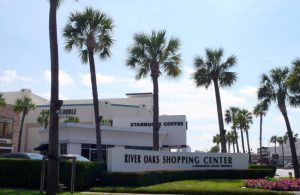 Over 75 stores can be found within the River Oaks Shopping Center. It is sprawled over almost four blocks. In addition to stores, lots of restaurants can be found here too. In terms of architecture, the location is pretty stylish. Later on, some modern attributes have been added to the place also. You can easily meander through the shops.
Real Estate Forecast for Houston Market 2019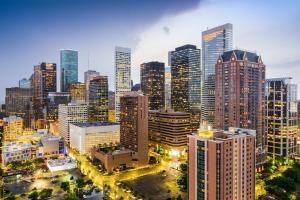 Real estate market in Texas has been going through a slump for over a decade now. However, Houston real estate market has stayed quite constant in spite of issues in the surrounding areas. Sometime back, influences on Houston real estate has not been noticed due to up and down with housing cycles around. Right now, Houston has been keeping up pace with the national average. If you look at the appreciation rate of Houston then you may find that it is little more than national rate. Therefore, Houston has become favorites for the home buyers. Investors have been putting a lot of money in the real estate business also. Some investors from overseas market may be thinking about investing money here in future also.
Therefore, prices of the house may be enhanced further in coming days. By looking at the chain of demand and supply, experts have been saying that prices of median homes may increase from 4% to 6%.
2019 Forecast for Housing Market
In the last one year, prices of house has enhanced by almost 7%. It may continue with its upward rise in 2019 and 2020 also. However, the pace may be a little less than last year. So, by the end of 2019, house price is predicted to increase by 4%
Prices of Average may increase about $300,000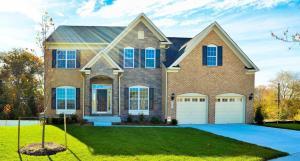 Based on the reports of Houston Association of Realtor in 2019, price of average home has increased by $306,314 in 2018 December. It is an enhancement of 4.7% in comparison to previous year.
Single family home price of median range has raised over 3.4% and stood at $240,000 in the month of December
Limited Housing Inventory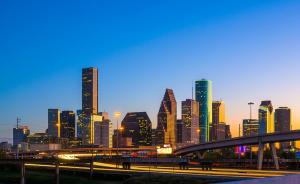 Prediction suggests that the price may enhance in future too. Supply of the house holds a major importance here. In comparison to the demands from the buyers, inventory list has a shortage till now in Houston.
During 2018 end, supply has been about 3.6 month in Houston. According to the experts, 5-6 month supply is noticed in case of balanced real estate market. So, there is still some tightness in the Houston market especially if you look at the inventory.
However, similar kind of tightness cannot be found in other areas of Texas. Supply in the housing market has been less in the places like Austin, San Antonio and Dallas also than Houston. Still, demand for Houston home is more than others. As a result, an upward trend with house price can be seen naturally in Houston.
Places you can go with your dogs in Houston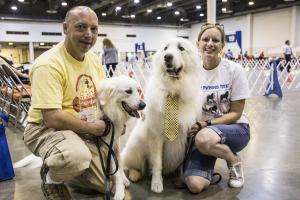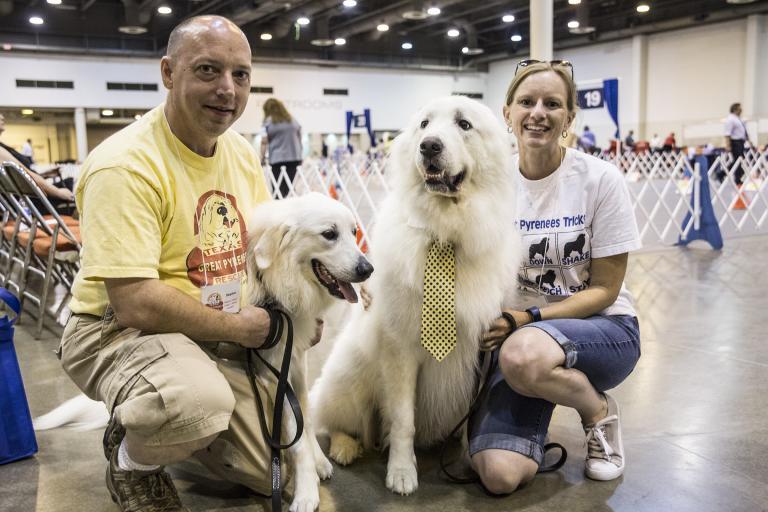 If you are worried about the fact that you cannot take your favoutite pet anywhere then we have a solution for you. There are some amazing places that you can go with your dogs. Over the years, these parks, restaurants and bars have gained its reputation as pet friendly places. Here is a list of places that you can walk in with your dog.
Bar Boheme
From this location, you may get a cozy vibe. However, it comes with a patio garden of spacious nature where you can play with your beloved pet. For your pet, it is certainly unique alternative to strolling in parks. It is possible to hang out in front porch and yard also.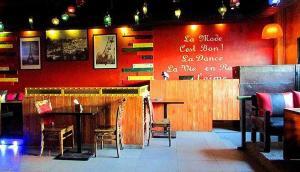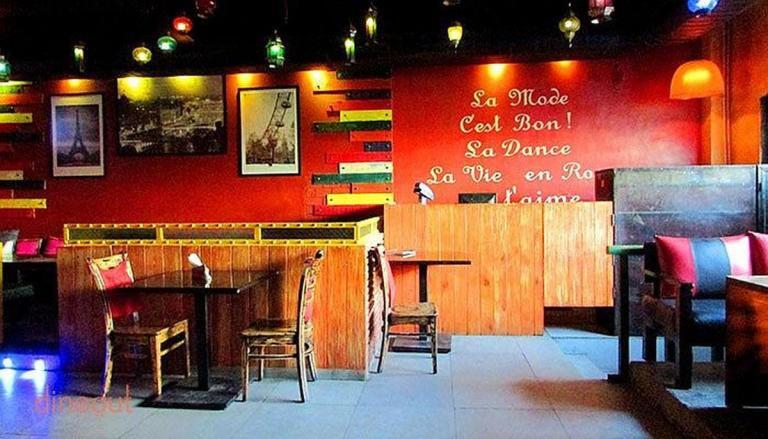 As far as menu is concerned, cuisine from all over the world can be enjoyed here. There are tons of options when it comes to drinks also. For both owner and the pet, it may seem like a mini vacation. Every Thursday, an event called 'Cultured Cocktails' is arranged. So, you should definitely check the calendar before going to Bar Boheme.
Liberty Kitchen & Oysterette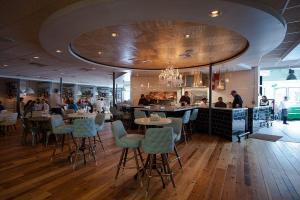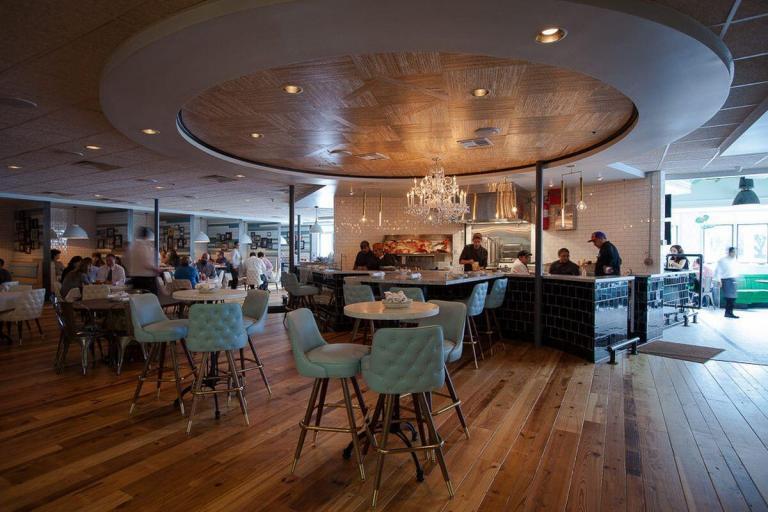 For people who have been looking for a flavorful experience can come to this local eatery which is considered as the best place to enjoy sea food. In addition, you can also get options like mussels, fish, oysters, clams, fish, sashimi and sushi along with different kinds of greens, meats and sweets. So, you may have a memorable meal with your four legged friend.
Barnaby's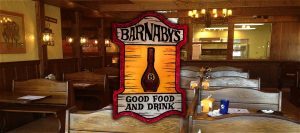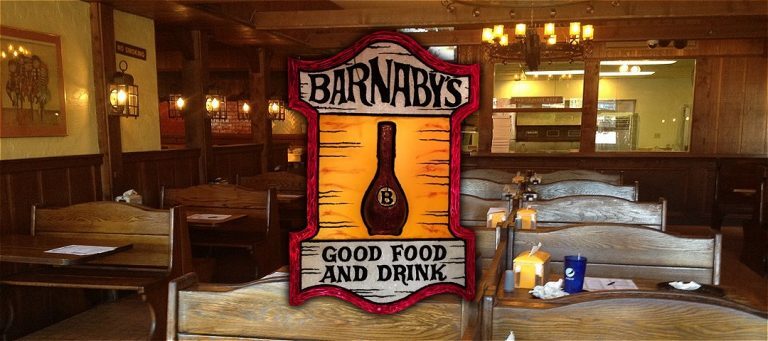 Barnaby's is a café that has a mascot of sheepdog. So, it definitely shows that the café is pet friendly. For a relaxing morning, you can go to Baby Barnby's and enjoy yourself on the porch of the place. They have menus like pancakes and eggs. However, you can get lasagna, steak and salad too. Casual atmosphere of the location must be appreciated by your pooch.
Danny Jackson Family Dog Park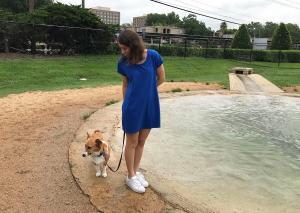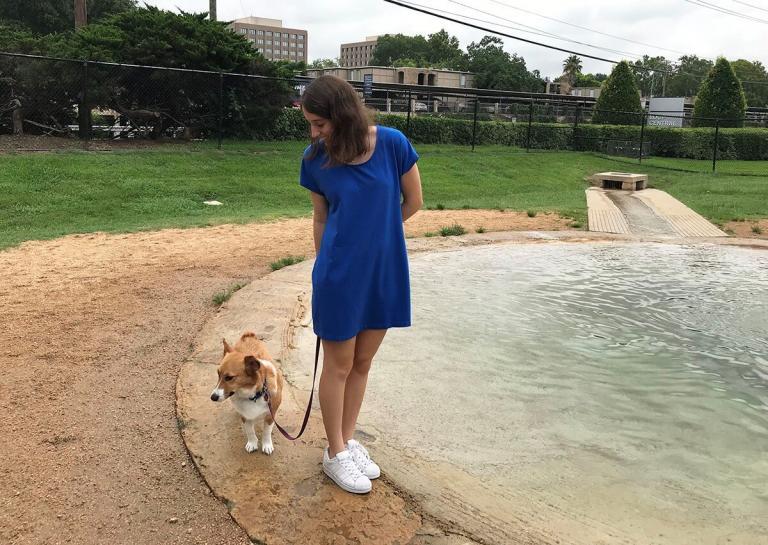 Several parks are here in Houston for the purpose of dog strolling. For regular exercise of beloved bet, you can go to Danny Jackson Family Dog Park. However, some other worthy mention can be Bay Area Dog Park and Millie Bush Dog Park. Most of these parks are sprawled over a huge area.
Rummy's Beach Club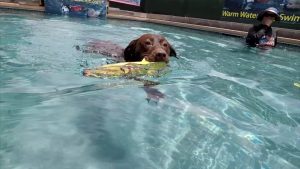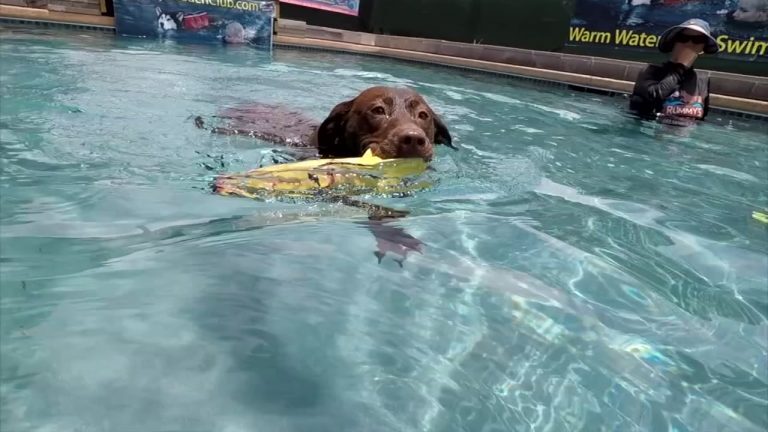 Yes, one of the special swimming clubs for your favourite pet is made in Houston which comes with the name Rummy's Beach Club. It offers a warm pool to the dogs. In addition, there is a private park for dog which enables you to play with them for hours. Complete cover on the pool can be noticed during the winter. Therefore, it is possible to swim in them every season.
Events at Houston That You Cannot Miss in summer

To stay away from boring days in summer months, you can go to some seasonal events, festivals and concerts in Houston. Some of the best culinary events, competition for the best sand castles and heritage tours can be seen too.
Despite the time you are visiting Houston, lots of options can be found with events and festivals. As a result, your trip may become unforgettable. So, do you like to know what the events in Houston you cannot miss are? Here is a list of best events for you.
Juneteenth Celebration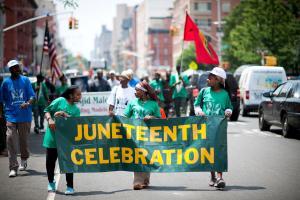 On 19th June, people of Texas have learned that President Lincoln is signing the Emancipation Proclamation in order to free the slaves. Therefore, the day is celebrated in Houston with a lot of enthusiasm. Jazz, Blues and Gospel performances can be seen in Miller Outdoor Theatre that is situated inside Hermann Park. There may be some small events also which tries to build awareness about the heritage of African-American.
Asian Heritage Bus Tour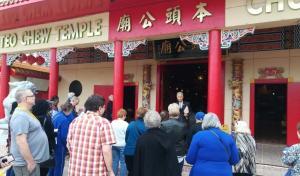 Cultural and heritage sites in addition to Chinatown can be explored through Asian Heritage Bus Tour on 20th May, 27th May, 24th June and 8th July. Through southwestern part of Houston, tour bus travels to offer utmost enjoyment to the travelers. It is a tour that is arranged by the Chinese Community Center. The tour is about 4 hours long. During the tour, the best spots for shopping and dining are visited also. For the tour, a person needs to pay $35 within which lunch has been included.
Freedom over Texas Festival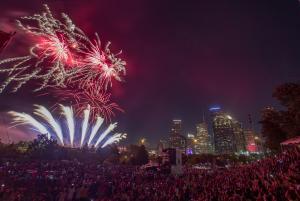 The official celebration of 4th July in Texas happens at the Eleanor Tinsley Park that is close to the Buffalo Bayou. Food stalls and live entertainment can be experienced here. Display of firework is organized also.
Star Spangled Salute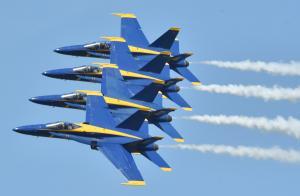 On the same day 4th July, Star Spangled Salute is organized also. It is generally done by The Houston Symphony as their annual celebration continuation. Fireworks are displayed along with a 16 cannon salute which adds drama to the festival certainly.
Houston Restaurant Week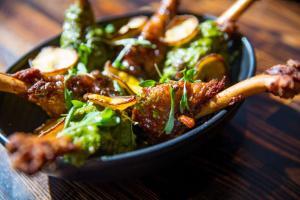 For the food lovers, it is a treat to visit Houston during the month of August as Houston Restaurant Week is organized from 1st August to 4th September. Every year the event is arranged around this time. Menus from the new restaurants can be tried during the event. Through the event, money is collected for the food bank of Houston.
Explore the Sister City of Houston in Leipzig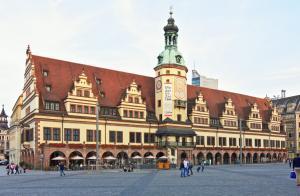 Both the city Houston and Leipzig are called sister cities since they have a lot of things in common. They are known for their interest in culture and arts especially. Tradition of Leipzig has been followed from 500 years ago which has started through reformation during Baroque Period with especially classical art work and it has been continued with the modern movements also.
During the month of June, several musical events are organized within the city in order to celebrate life of Johann Sebastian Bach and his musical work. Three day long festival goes on from 8th June to 10th June. On the occasion, performance of Bach's popular cantatas along with vocal rendition is performed. Best work of composer is showcased to the world.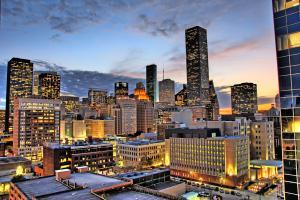 Several popular groups like Bach Collegium Japan, Amsterdam Baroque Orchestra and Montervedi Choir perform during the festival. Guest lecturers from different places talk about the contribution and work of Bach. Therefore, admirers of Bach must participate in this festival.
In addition to music, Leipzig is also known for its artwork. Previously, Spinnerei has been known for its cotton mills. However, it has been transformed into an area for craftsmen and artists now. In the last 20 year, more than 100 studios of artists have been created here along to several galleries, restaurants and shops.
Throughout the hundred years of its history, Leipzig is loaded with culture. One of most celebrated names in the history of Leipzig is Martin Luther. Last year, 500 years anniversary is celebrated for the Reformation and especially the dialogue between Johann Eck and Luther. Due to this debate, look of Christianity has changed completely by Luther.
So, similar to Houston, Leipzig may help you to explore yourself through avenues of art, culture and music.
If you are staying in Houston, you must have heard already that Leipzig is the sister city of Houston. To know more about these cities, you can search further online.
Best Spas in Houston to relax your body and mind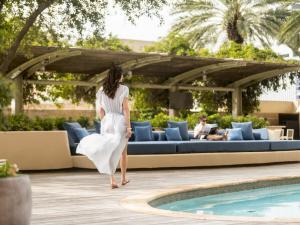 Trend of self care has been ruling the world for some time now. Through a spa treatment, it is possible to relax your body and mind. Due to stress of everyday life, it has become really important to give some time to yourself. By looking at the range of spas in Houston, you may be stunned. If you are in the mood to pamper yourself then you can certainly go in to one of these following spas in Houston.
Heights Massage Day Spa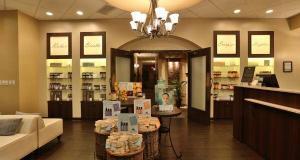 In Houston, Heights Massage Day Spa is considered as one of the best places to relax you. Some additional services like massage therapy, waxing, facial, airbrush tanning, endermologie and skin care are available also. Deep tissue within the body is relaxed. Special treatment is given as pre natal care, treatment of sports injury, pain relief and massage with hot stone. It is possible to go for the spa treatment alone or in groups.
Endermologie is a cellulite treatment of non-invasive nature. It can be considered as the best possible way to deal dimples and bumps on legs. Sagging of abdominal and issue with love handle can be treated in the process too. Massage therapists are all certified here. Therefore, you do not have worry about anything at all. Some estheticians can be found here too for your help.
Za Spa inside Hotel ZaZa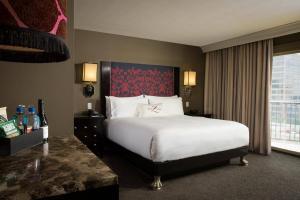 Inside Hotel ZaZa, Za Spa can be found that is located in Memorial City. Through the hotel, you may get a vibe of wander lust. At Za Spa, a sensory experience is offered that is unparallel. It is possible to get an escape from stress and tension completely. Holistic tradition is combined with modern techniques to offer best possible results. Sometimes, special spa treatment is prepared according to the requirement of clients. High quality technology is utilized when it comes to skin care.
Through Bella Vita Facial, skin can be refined and made party perfect. On the occasion, use of micro current technology is seen. To make the skin brighter and firmer further, Argan Oil and Vitamin C is also used. Presence of wrinkles on the skin can be reduced also. It is spa that is especially known for its 'Morning after Scrub and Wrap'. There is also seaweed wrap for detoxification and scrub with sea salt.
Best Neighborhood for biking and hiking in Houston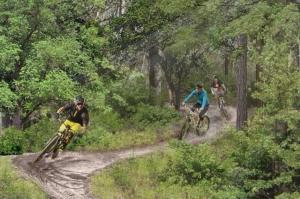 Houston is one of the most populous cities in USA. However, a lot of public land can be noticed in the region also. According to the statistics, green space within the city is about 52,000 acres. So, it offers about 23.6 acres of land to 1000 residents which are more than national average. Over the years, several projects have been taken by the local authority to ensure more greenery in the location. In the future also, more importance may be given on the maintenance of park and increasing the number of trails. Activities like biking may be promoted too.
Through Bayou Greenways, it is promised to add 3000 acres of green space within 2020. There is no doubt in the fact that it is an ambitious project.
For an active lifestyle, biking and hiking is a must. Through biking, transportation system can be made more dynamic as traffic is major issue in the area. Through future projects, authority has been trying to reduce problems as much as possible.
If you want to go for biking and hiking then you can choose following places for an excellent result.
Buffalo Bayou Hike and Bike Trail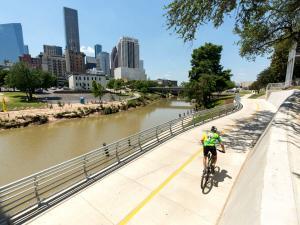 In the trail system around Buffalo Bayou Hike and Bike Trail, you may able to see fountain, skyline, bridges, pedestrian and also waterfalls. Separate lanes have been created for the bikers and joggers. It can be looked as an oasis that can be found at the western part of the downtown. Five loops can be seen with Buffalo Bayou Hike and Bike Trail that comes with cemented path. If you are thinking about beginning a bike ride as a form of exercise then it can be looked as the best place. Some hilly areas can be observed too while riding the bike along unique collection of flora. Challenges can be increased further through a combination of bike and hike trail.
White Oak Bayou Greenway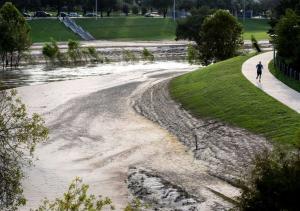 One of the latest trail, bike and snaking track is White Oak Bayou Greenway that comes with its cemented way. Coming from T.C Jester, it goes towards The Heights which is placed in the outer loop. It is a trail of about 15 miles of uninterrupted path. Clutter of pedestrian cannot be seen in this path at all which is great. White Oak Bayou Greenway has a connection with the Heights Hike and Bike Trail.
Best Museums in Houston, Texas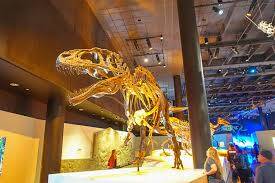 In terms of culture, Houston comes with a punch. It is a sprawling metropolis that is home to lots of fine dining restaurants as well as epicenter of art and architecture scene. Therefore, it may not come across as a surprise that so many museums are situated in Houston. Most of these museums are world class in nature. Inside the museum district of Houston, you can get as many as 18 museums that are spread around radius of 1.5 miles from Rice University to Texas Medical Center. Interest of different kinds of people can be satisfied with these museums. It is possible to locate museum about art, culture, space and even history here. So, you will not be disappointed at all if you are traveling with your kids in Houston.
Space Center Houston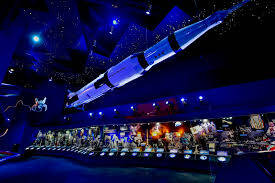 Space Center Houston can be looked as the visitor center for NASA. 'Northrop Grumman IMAX Theatre' is certainly one of its attractions. In addition, you must remember about Martian Matrix also which is a play area for kids till 5th grade. Several artifacts of space as well as hardware are displayed here also. Most of the people like to see the Lunar Rover Vehicle Trainer, Mock-up of SkyLab and Mercury 9 capsule here. Through a tram tour, you may able to visit iconic places within the museum.
Houston Museum of natural Sciences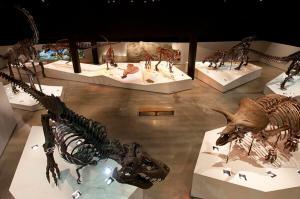 Inside Henmann Park, high quality Houston Museum of Natural Sciences is placed. Some interactive and exciting exhibits can be found here along with artifacts from ancient times, bones and fossils are displayed here also. So, you can take a view of dinosaurs' skeleton too. It is one of the most popular museums in Houston which impresses the science enthusiast. Specimen of rare insects can be found here too. Butterfly Garden is truly beautiful and you will love the IMAX movie.
Holocaust Museum Houston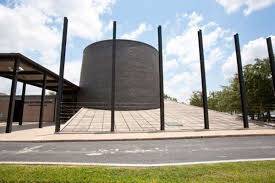 In the year 1996, the museum has opened its door for the public. It is certainly a unique museum. Only three more museums like this can be found in entire USA. Being impactful museums within the arena, it depicts stories of holocaust survivor through witness exhibits. There is also a rail car from the time of World War 2 that is used especially to take away the Jews. There is also rotating galleries with pictures.