From outside, Houston may seem like a concrete jungle. However, it may not be true at all. The city has a very artistic side also which may appeal to the art lovers. Some of the world class museums for arts are placed in the city. Some time, personal collections are showcased in the galleries also. Some more colors are added to the character of Houston though art festivals and graffiti. Cultural experience offered by the city is quite unique and unparallel. Let's discover about the art experiences that you can enjoy here.
Museum District
In case you are staying in Houston, Texas for a long weekend then you can easily explore museum district of the city. It is an area where you can walk without any hassle.
Couple of buildings have been clubbed together to create the Museum of Fine Arts. It is a place that will be certainly enjoyed by the art connoisseurs. For the paintings from Post Impressionist and Impressionist era, you have to go to the Beck Building. There is a collection of art work from Europe too.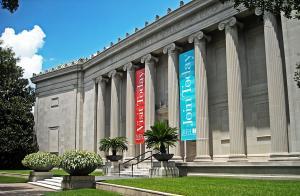 On the other hand, Weiss Law Building offers artwork of 20th Century which includes artists like Andy Warhol, Franz Kline, Jackson Pollack and Donald Judd. The pavilion has been designed by Mies Van Der Rohe. Some old artwork from Asia, Oceania and Africa can be found here too.
There is also Menil Collection and Rice Gallery nearby.
Rothko Chapel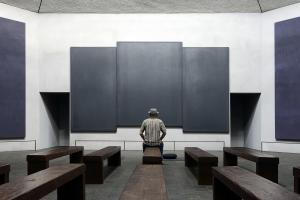 Build in the year 1972, Rothko Chapel has been founded by John de Menil. It can be looked as an intimate location that has been created for the people with diverse kinds of belief. The location enjoys more than 60,000 visitors every year. Inside the building, some modern arts can be seen. Shape of the building is octagonal which is very interesting. The location also holds 14 paintings of Mark Rothko.
Historic art at Texas Capitol
Over 300 paintings and 150 art works in addition to 15 monuments and 30 sculptures can be located here. Therefore, it can be looked as the perfect place for the art lovers. Even the Capitol building can be looked as an art work. Several portraits can be found that depicts the battle scenes. There are also some landscape paintings which are really lovely. The location is open every day of the week. However, you must look at the time before visiting there.