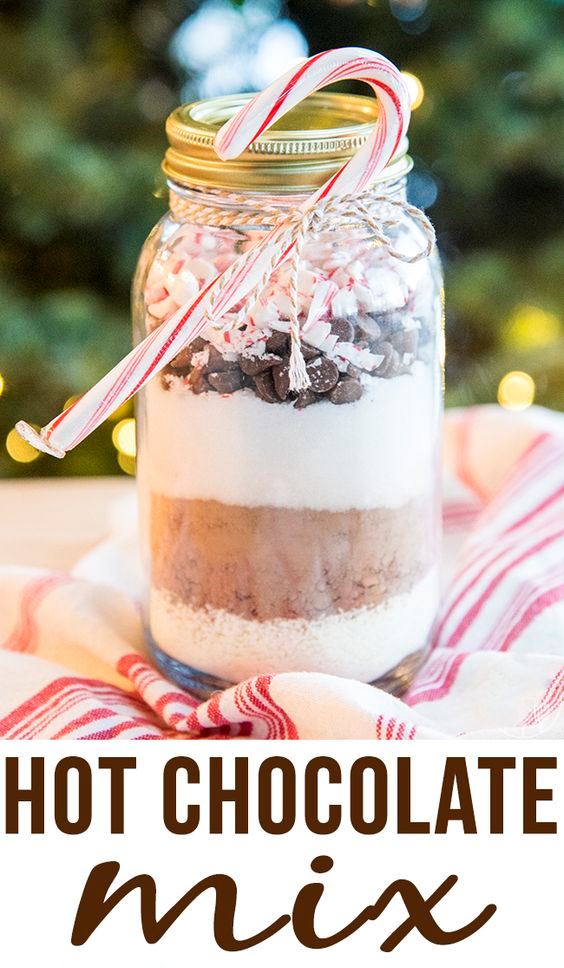 INGREDIENTS
1 cup powdered milk
1 cup cocoa powder
1 cup Splenda, Granulated No Calorie Sweetener
Optional Mix Ins: (Add up to 1 cup total)
½ cup chocolate chips,
½ cup mini marshmallow
½ cup crushed candy canes
½ cup chopped peanut butter cups
INSTRUCTIONS
Combine powdered milk, cocoa powder and Splenda in a large bowl. Stir to combine.
To serve, combine 1 cup of hot water or milk and ⅓ cup of hot chocolate mix.
To layer hot chocolate in a jar:
Pour powdered milk into a large 1 qt jar with a funnel.
Pour cocoa powder into jar on top of powdered milk.
Pour Splenda on top of cocoa.
Top Splenda with optional mix ins.
Seal and label.