Are you looking for a Mid/Highrise in Fort Bend County? Look no further than Terra Point Realty. We have a comprehensive list of Mid/Highrises currently on the market in Fort Bend County. Whether you're looking for a cozy one-bedroom condo or a spacious three-bedroom unit, we have something for everyone.
Our listings are updated regularly, so you can be sure that you're getting the most up-to-date information. Plus, with our easy-to-use search tool, you can quickly and easily find the perfect Mid/Highrise for your needs. Just select your preferred location, size, and price range, and let our search engine do the rest.
We understand that buying a Mid/Highrise is a big decision, and we want to make sure you feel comfortable and confident with your purchase. That's why we have a team of experienced real estate agents ready to answer any questions you have and provide guidance throughout the process. We'll help you find the Mid/Highrise of your dreams, so you can move in and start living the life you've always wanted.
So don't wait any longer. Start your search today and find the perfect Mid/Highrise in Fort Bend County with Terra Point Realty.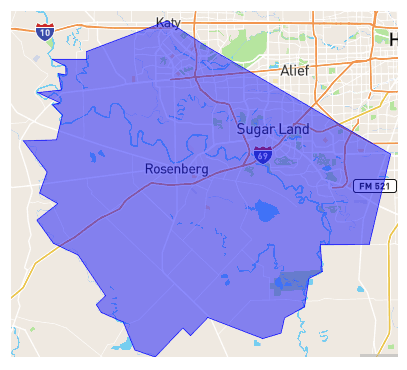 Fort Bend County Real Estate For Sale and Rent