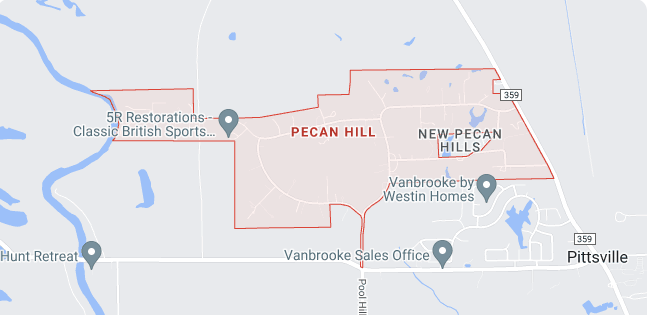 Welcome to the renowned Brookshire community of Pecan hill subdivision, Texas! Nestled in the heart of the Lone Star State, this charming neighborhood offers a wealth of opportunities for those seeking an ideal residential haven. With a rich history and convenient proximity to major cities like Houston and Austin, Brookshire provides an enviable blend of small-town charm and modern amenities. Boasting picturesque landscapes, top-rated schools, and a range of housing options, Pecan hill subdivision is the perfect place to lay down roots and enjoy a thriving community.
One of the primary draws of Brookshire's Pecan hill subdivision is its affordable yet diverse real estate market. From spacious family homes to cozy bungalows, the community offers an array of housing styles to suit diverse tastes and budgets. Whether you're looking for a first-time property, an upgrade for your growing family, or a tranquil retirement home, Pecan hill subdivision has plenty of options to explore. Here, you can find well-maintained homes adorned with lush landscapes, creating a serene and picturesque ambiance that welcomes you after a long day.
The area offers access to outstanding schools, making it a wonderful choice for families with children. Additionally, residents can take advantage of well-maintained parks, vibrant shopping centers, and exquisite dining options that cater to every palate. With easy highway access, property owners have the luxury of enjoying endless possibilities, whether it be exploring the bustling city vibes of Houston or embarking on outdoor adventures in the scenic surroundings of Brookshire.
Whether you're a young professional searching for your first home or seeking a peaceful sanctuary for retirement, Pecan hill subdivision in Brookshire, Texas, has something for everyone. With its welcoming community, diverse real estate options, and excellent amenities, it's no wonder that more and more individuals and families are choosing to call this neighborhood home. Don't miss the opportunity to be part of this thriving community and find your dream property in Pecan hill subdivision today.
See lots for sale.