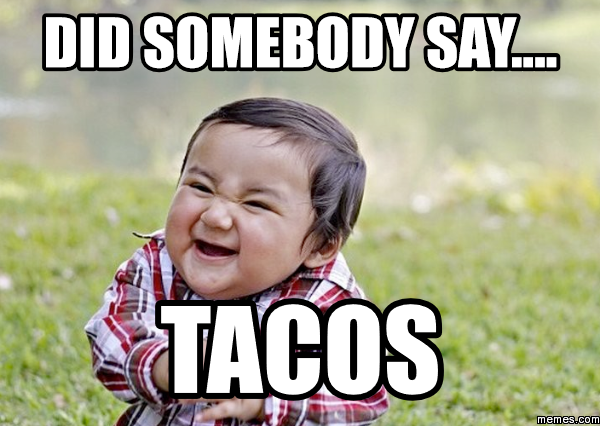 Happy Taco Tuesday!
When you realize today is Taco Tuesday. Who is ready for some tacos? Cha Cha Cha… Who every made up Taco Tuesday was brilliant. I mean just think about it. It's Tuesday the week is not quite over. It pretty much just started. You already feel like you have had a long week after your survived Monday. Taco's are the easiest thing to make and to top it off they are delicious. You just can not go wrong with TACOS.
Happy Taco Tuesday Y'all!
Does anyone have a favorite taco recipe they would like to share?
There is just so many different meats to choose from and all the different toppings. Yum!
What is your favorite about Taco Tuesday?