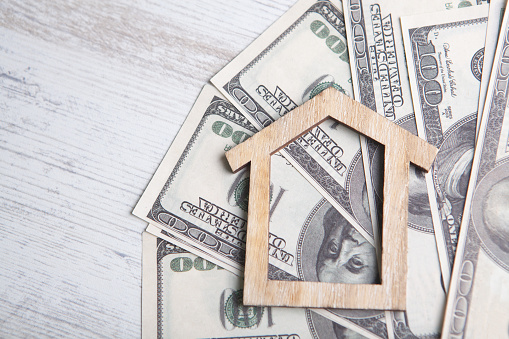 Real Estate Incentives That Make Buying a Home Worthwhile
Real estate professionals often offer incentives to prospective home buyers to compete with other properties and brokers. These incentives are a one-time bonus or monthly discount that can significantly reduce the cost of buying a home. These real estate incentives can be available at new construction homes, existing homes, or buying a home through an association. Different real estate agents, brokers, and developers have different incentives they offer as part of their services. They also change frequently based on current market conditions and competition in your area. Curious about what kinds of incentives you might qualify for? Keep reading for more information on 5 different real estate incentives that you should know about if you're planning to buy a home soon.
Welcome to your new home
First, let's start with the basics of what buying a home entails. When most people think about buying a home, they may envision purchasing a newly constructed property that doesn't have any previous owners. However, you can also buy an existing home that has past owners. In terms of the process, you'll likely start by viewing several homes that you're interested in. You can do this with a real estate agent's assistance, or as a do-it-yourself home buyer.
No-cost home improvement
Next, we'll talk about how to get free home improvements when buying a home. You may be able to get free home upgrades and improvements when buying a new construction home. Some real estate builders will offer free upgrades as an incentive to attract home buyers. These are typically minor upgrades, such as adding a kitchen island or additional cabinet space. To get free home upgrades, you should start your home buying process by finding out which builders are offering incentives in your local area. You can do this by talking to different agents or by searching online for "real estate incentives" in your area.
Closing cost credit
Another common real estate incentive is a credit for your closing costs when buying a home. Closing costs are the expenses that are associated with the purchase of a new home. They include paying for the appraisal, the title search, and the lawyer's fees. Real estate sales contracts typically include a line item for closing costs. This is the estimated amount it will cost to close on the home. In some cases, real estate agents and brokers offer a closing cost credit if you choose to work with them. This is an incentive to save you money in the purchase process. Where the closing cost credit typically comes into play is if you're buying at a reduced price. A reduced price is where the seller receives the sales price for their home, but at a price that's lower than the market value.
Equity back at resale
Next, let's talk about how to get equity back at resale when buying a home. When real estate markets are hot, you may be able to buy a home at a reduced price. This is sometimes called a "flip" or "marketability." This means you buy the home at less than the market value. You can offer less because the seller's motivation is to sell quickly and at any price, they can get. Real estate agents usually have a formula they use to determine how much of a reduction you can get. This is the amount that's added to the appraised value. When you buy a home at a reduced price, you can get equity back at resale by selling it for above the appraised value. This means you make more money at resale than you spent buying the home.
Final Words: Is buying a home with an incentive worth it?
Buying a home is a big decision, and it can be even more important to get the best deal possible. While you might be tempted to make a quick decision based on the incentives presented to you, you should do your research first. Real estate incentives often come with stipulations or requirements. You may have to wait for a set period before purchasing or committing to buying a particular type of home. These incentives are meant to encourage you to buy a home sooner rather than later. Be sure that the real estate incentives are worth it before you make a decision.