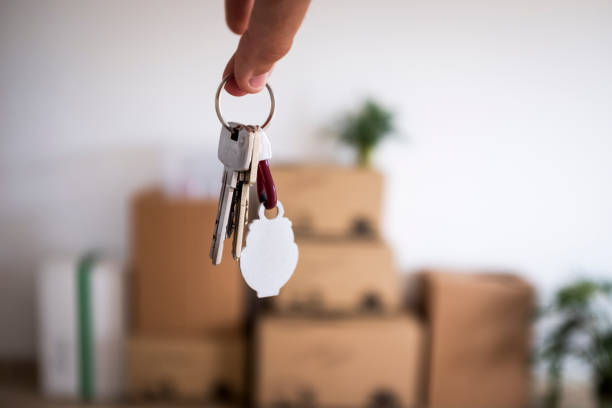 Preparing to Move to a New State: What You Need To Know
‍
Moving to a new state can be challenging. You'll need to find housing, figure out how to get around, register your car and get a job. But with the right preparation, moving to a new state doesn't have to be stressful. If you're thinking about moving to a new state soon, read on for helpful advice on what you need to know before you move. Read on for tips on what documents you'll need, things you should do before moving, getting your license transferred and more…
Know which documents you'll need to move
First, you'll need to gather the necessary documents to move to a new state. Contact your new state's DMV and department of revenue to find out what you'll need to apply for new car registration and driver's license. Some of the documents you should be prepared to have on hand include A valid driver's license. If you have a license from another country, you'll need a translation and an international driving permit. Your social security card. You'll also need to make sure your SSN is correct if it's been changed in the past. A birth certificate. Some states will require this if your name has changed. Proof of your income. Depending on your state, you may need to provide tax documentation.
Organize your belongings
Once you know when you'll be moving, start organizing your belongings. Decide what you want to take with you to your new state, and what you want to donate or throw away. You'll also want to make sure you have everything you need to close any open accounts with utilities, credit cards and banks. If you're unsure of what you need to do to close your accounts, contact the companies and find out what you need to do before you move.
Visit the DMV to transfer your license
Once you've settled into your new home and unpacked your boxes, visit the DMV to transfer your license. You'll likely have to take a written knowledge exam and vision test, so be prepared with a list of study tips. If you've recently moved from another state, you may be able to get a new license without retaking the test. Before you visit the DMV, make a list of questions you have about license requirements in your state.
Moving Company Selection
Once you've decided to move, start looking into moving companies in your area. Use an online search engine and review sites like Yelp to find reputable companies in your area. Many websites will let you plug in your state, city and zip code to find moving companies near you. You can also ask friends and family who've recently moved for recommendations. Make sure to ask them what they paid for the move, how long the move took and if they were satisfied with the company. When you find movers you're interested in, request quotes or ask them any questions you may have.
Take care of any remaining business before moving day
If you have outstanding debts, like student loans or credit card bills, contact your creditors and find out what you need to do to make sure they're paid off before you move. If you have a car loan, make sure to finish paying it off before you move. You'll want to make sure your car is registered in your new state as soon as possible, as well. If you have a roommate or plan to sublet your apartment before moving, make sure you have everything in writing, including a date for when you'll end your lease, who will be responsible for what expenses and how much each person will pay.
And finally, don't forget to breathe!
Remember, moving is a big undertaking and there will be obstacles along the way. Don't get discouraged if things don't go according to your initial plan. Instead, take a deep breath, stay organized and keep your eye on the finish line. Once you've moved to your new state, make sure to take time to relax, decompress and enjoy the new chapter in your life.